If you have that job interview or that big event where you need to look your best, having wrinkled clothes can be a problem. You have an iron, you have the clothes, but you also need a sturdy ironing board that gives what you need to keep your clothes neat and wrinkle-free.
Read on as we review the best ironing boards currently on the market in Australia.
---
1. Sunbeam Chic Ironing Board (Top Pick)
The Sunbeam Chic is the kind of board that is simple in construction and can get the job done. It has wheels for mobility, an iron rest, and a 5-year warranty for easy replacement. You can't go wrong with this one.
What We Like:
Extra Wide Board
1 Set of Wheels Attached
Strong Plastic Leg Construction
Easy to purchase replaceable pads
Foldable, easy to store
Retractable Heat-Resistant
Iron Rest
5-year Warranty
What We Don't Like:
Lacks 2 Sets of Wheels
Doesn't come with replaceable pads
---
2. Philips Easy Ironing Board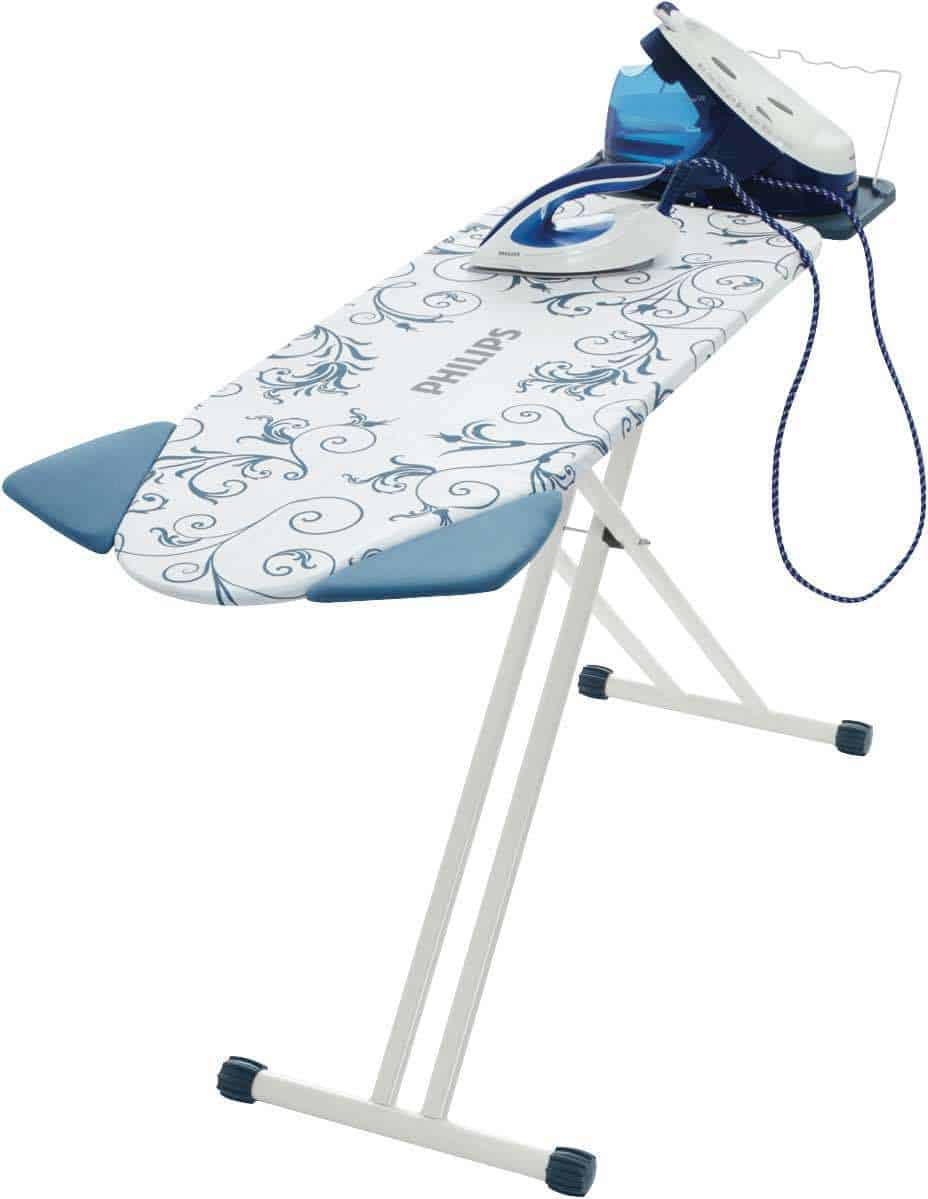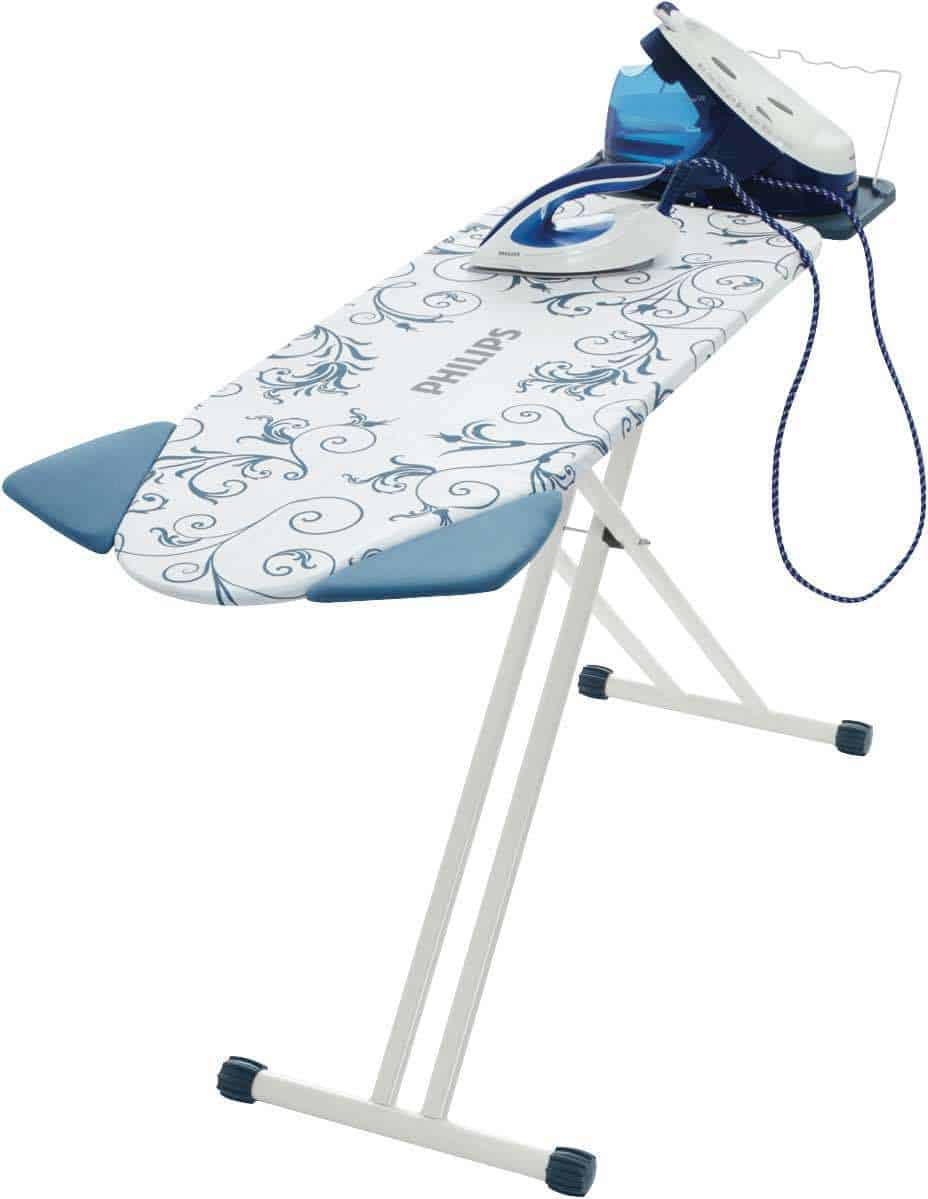 The Philips Easy Ironing Board has all the extras that any person would want for ironing. It's specifically designed to hold clothing in place and comes with four layered covers made with cotton, foam, and anti-drip felt.  
This lightweight ironing board can be easily compacted down, adjusted to a specific height, and has one of the most extended warranties out there for a great price. 
What We Like:
Unique ShoulderWing system
Multi-Layered Board Cover with AquaLock
Special Cord Holder
Six Adjustable Height settings
Metal Locking Legs when Folded
Extra Iron Tray
5-year Warranty
What We Don't Like:
No Extra Support
Needs Specific Replaceable Pads
---
3. Laurastar Magic S4a Ironing System
This high-powered ironing system has everything you could ever want; with technological advances from Swiss engineering, Laurastar brings elegance and design to every home with their iron sets. 
The iron, board, water tank, and electrical unit are all in one package. The S4a is unique because it has all kinds of safety systems in place, so it's safe to use and has multiple adjustment settings for you to steam away those wrinkles. 
What We Like:
1.2 L Removable Water Tank
2200 Wattage Constant Steam Pressure
Extra Fine and Powerful Steam
3.5 Steam Shot Iron
Auto Stop Function
2-speed blower and vacuum system
Two sets of integrated wheels
2-year Warranty
What We Don't Like:
Expensive
No Adjustable Steam Pressure
No Water Filter
No Replaceable Pads
No Height Adjustments
No Cable Rewind
Can't Compact Down
Heavy – Over 18kg
---
4. Sunbeam Mode Ironing Board
As the cheapest of the list, the Sunbeam Mode has the basic features that you would expect from any ironing board. 
Although it doesn't come with wheels, replaceable pads, height adjustments, or even a warranty, if you're short on money and need a temporary board to use, then this would be the best option to purchase.
What We Like:
Extra Wide Board
Strong Plastic Leg Construction
Foldable, Easy to Store
Retractable Heat-Resistant Iron Rest
What We Don't Like:
No Wheels
Doesn't come with replaceable pads
No Warranty
---
Ironing Boards 101 – Finding The Best Ironing Board To Suit Your Needs
Steam irons provide an excellent way to tackle the creases found in your clothing, but having to kneel over the table or your bed to steam your clothes can be painful to your back. That's why you need a solid ironing board that suits your height and has the length and width to handle your most valuable pieces of clothing. 
If you're looking for an ironing board that can handle all of your needs, then here's what you need to know to choose the right ironing board for you:
Absorbent Padding
One of the most basic and essential features of ironing boards is their ability to absorb steam and any leftover water from your iron. Some offer replaceable pads that you can use, but you can also buy those separately if needed.
If you're looking for ones with the best absorbency, look for an ironing board with a heavy Teflon-cotton felt that has a non-stick surface.
RELATED:
Sturdy, Adjustable Frame
Many ironing boards come with a way for you to adjust the height of the board itself so you can steam your clothes with ease. 
Look for ironing boards that come to about hip height and have a metal frame. 
Depending on the type of board you have, some have wheels at the bottom of the legs, which gives you stability and allows you to move the board to wherever you need it. 
Compact Storage
Most boards offer a way to pack them away for storage. The legs can usually be folded inward for storage space, and any other extra features can be attached so you can store your ironing board in the smallest areas possible. 
Ironing Extras
If you want more versatility in your ironing, then finding ironing boards with extras added to them can be a huge plus. Look for extras like sleeve attachments, iron rests, hanging racks, and storage organisers for the best overall ironing experience.